DIABETES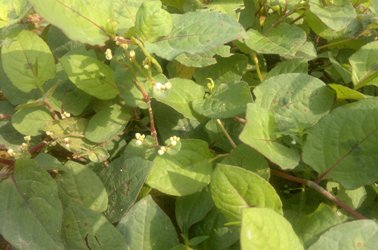 Diabetes is a disease in which blood glucose levels are above normal. Most of the food we eat is turned into glucose, or sugar, for bodies to use for energy. The pancreas, an organ that lies near the stomach, makes a hormone called insulin to help glucose get into the cells of bodies. When you have diabetes, your body either doesn't make enough insulin or can't use its own insulin as well as it should. This causes sugar to build up in your blood.
Diabetes can cause serious health complications including heart disease, blindness, kidney failure, and lower-extremity amputations. Diabetes is the sixth leading cause of death in the United States.
CLINICAL DIAGNOSIS
1. The characteristics of a typical case of diabetes mellitus are often polyphagia, polydipsia, polyuria and loss of body weight. Early or asymptomatic patients only show abnormal release of cortical hormone and insuline inside the body. The level of fasting blood sugar is elevated with abnormal glucose tolerance test. Symptomatic patients are frequently complicated by other symptoms of dermal, neural and endocrinous disorders, besides polyphogia, polyuria and loss of body weight.
2. The main complications and concomitant diseases of diabetes mellitus are diabetic ketoacidosis, cardiovascular diseases, diabetic renopathy and peripheral neuropathy. Cardiovascular complications are the chief causes of death.
3. Diabetes mellitus is classified into juvenile and adult types according to the clinical features. The age of onset of the juvenile type is young and has a tendency to inheritance. Blood sugar fluctuates widely and is quite sensitive to insulin. Treatment is difficult and it is often named insulin-depending diabetes or unstable diabetes. The age of onset of adult type is above 40. This type is relatively mild and can be controlled by dietary restriction or oral antidiabetics. Therefore it is also named non- insulin depending diabetes or stable diabetes.
4. Accessory examination
a) Fasting blood-glucose is higher than 130 mg. Blood glucose after meal is more than 160-180 mg. Urine is positive for glucose. If complicated by ketosis, urine is positive for ketone bodies.
b) Glucose tolerance test can be used to diagnose early or suspected cases and is the principle test in diagnosis.
c) New diagnostic techniques such as testing blood insulin levels are quite helpful in understanding the pathological changes of pancreas and in obtaining information concerning treatment.
TYPES OF SYNDROMES
People who think they might have diabetes must visit a physician for diagnosis. They might have SOME or NONE of the following symptoms:
Frequent urination
Excessive thirst
Unexplained weight loss
Extreme hunger
Sudden vision changes
Tingling or numbness in hands or feet
Feeling very tired much of the time
Very dry skin
Sores that are slow to heal
More infections than usual.
Nausea, vomiting, or stomach pains may accompany some of these symptoms in the abrupt onset of insulin-dependent diabetes, now called type 1 diabetes.
ACUPUNCTURE DIABETES HERBAL
Diabetes mellitus is a group of diseases characterized by high levels of blood glucose resulting from defects in insulin production, insulin action, or both. Diabetes can be associated with serious complications and premature death...
HERBAL Treatment FOR DIABETES
Diabetes is a set of related diseases in which the body cannot regulate the amount of sugar (glucose) in the blood.

ACUPUNCTURE TREATMENT DIABETES
Diabetes typically refers to diabetes mellitus, which is a metabolic disorder in which insulin is not properly produced (or the body does not respond to insulin) leading to high blood sugar levels.
TREATMENT HERBS FOR DIABETES
Diabetes mellitus is a metabolic disorder characterized by a congenital (similar to juvenile-onset or Type I diabetes mellitus in people) or acquired (similar to adult-onset or Type II diabetes mellitus in people) inability to transport sugar from the bloodstream into cells.